Choosing your first Japanese knife.
May, 17th 2022 by Lilou Gonnachon.
The first knife that we buy, or that we offer ourselves, will remain engraved in our memory for a long time. Of course, I am talking about a beautiful knife, sharp and resistant, a real chef's knife! It is then important to choose the right knife, the one with which you will be able to do many things. A versatile knife, multifonctional, for many different tasks.
But then, how to properly choose your first Japanese knife?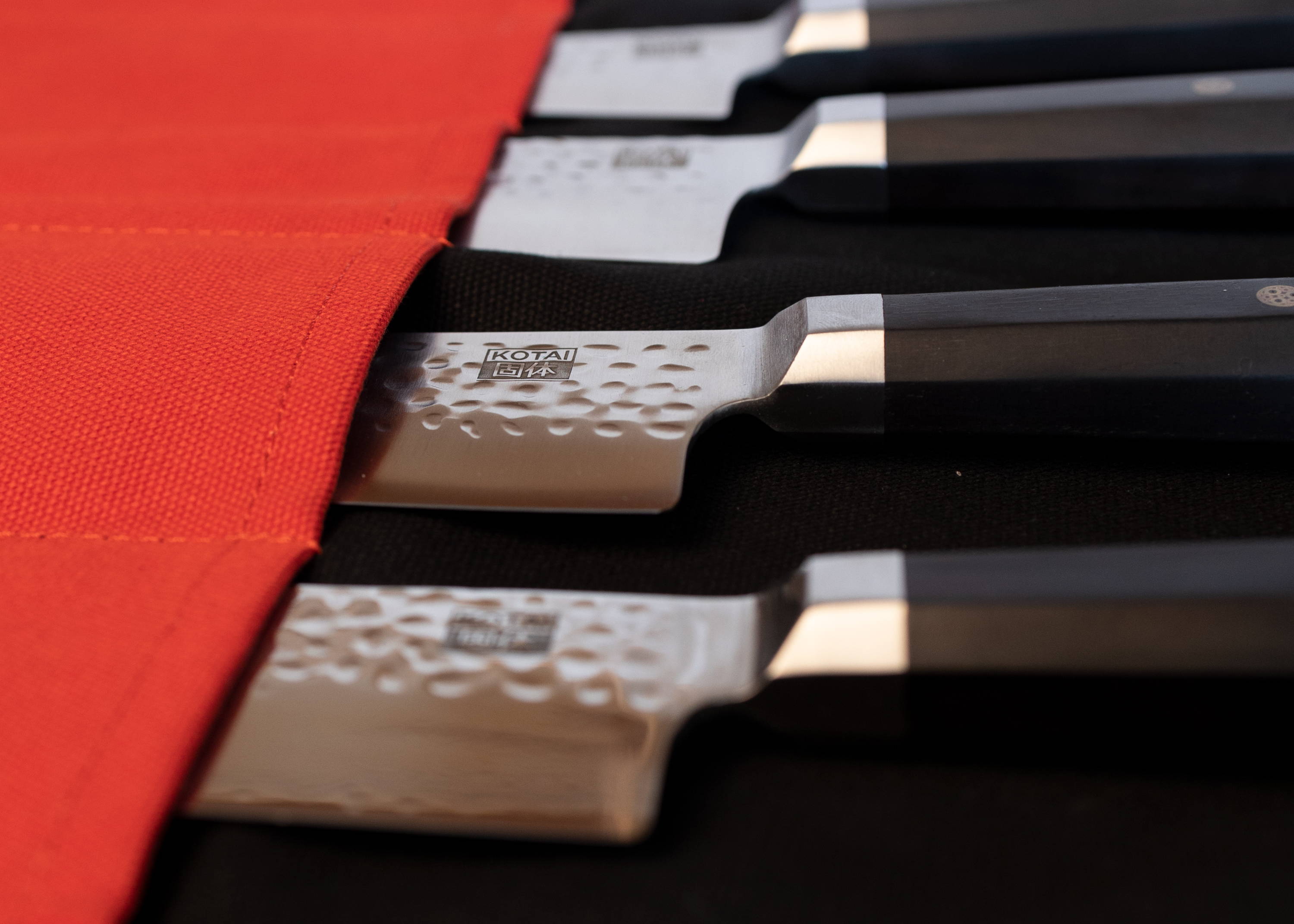 Think about it before you start:
First of all, find out about the knife you are about to buy. If you find a Japanese knife for 20 euros, it is very likely that it will not meet your expectations in terms of quality.
Therefore, plan your budget before anything else, according to your level and also according to your expectations towards your knife.
It is better to buy one or two very good quality knives that you will use all the time, rather than a set of knives that you will hardly use.
Give priority to function over aesthetics:
Obviously, a really nice knife always catches the eye and will tend to win you over straight away. Don't stop at the aesthetic appeal of a knife. Instead, focus on the ergonomics, the sharpness, the function that this knife could offer you.
It is a tool, your ally in the kitchen, it must be efficient.
Therefore, give priority to function over aesthetics, even if it is even more pleasant to have a good and beautiful knife.
Consider more than a knife:
A Japanese knife needs to be maintained. Don't think of buying a Japanese knife and keeping it for a long time without ever sharpening it. It is important to include in your budget a part dedicated to a honing steel or a sharpening stone. Believe me, you will need them more than you think!
Gyuto means "beef knife" in French. It is a medium size knife with multiple uses. It will allow you to cut vegetables or meat, in a coarse way or ultra precise thanks to the point of its blade.
Moreover, the size of the blade is generally between 18 and 21 centimeters for the medium size, and between 24 and 27 centimeters for a larger blade.
It is a knife that is easy to handle when it is not too big, it then easily becomes everyone's ally, fulfilling many tasks in the kitchen.
The Gyuto Kotai chef's knife has a blade measuring 20 centimeters, the perfect size to have a good edge and a good balance between the handle and the blade. It has the sharpness of a Japanese knife and the strength of a German knife. On top of that, the small air bubbles due to the hammered pattern of the blade allow the food not to stick to the knife, and thus avoid drags when cutting.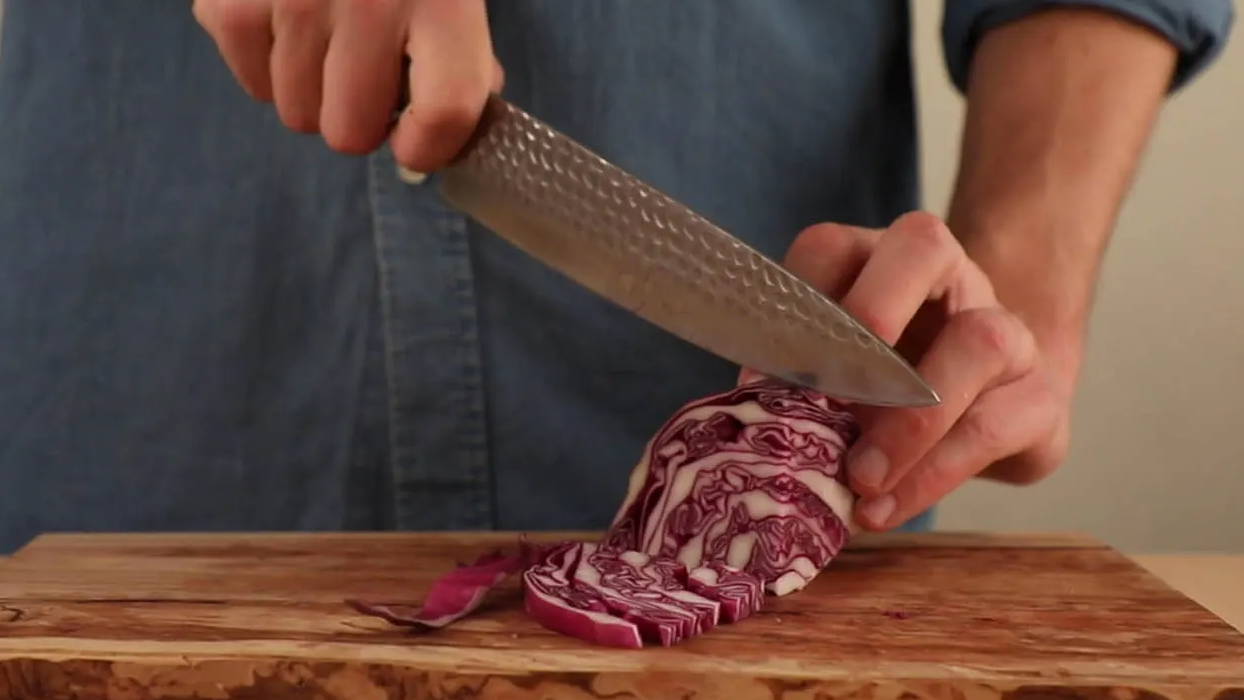 The Santoku is the all-purpose kitchen knife. In fact, "Santoku" means "three virtues" because of its versatile blade, capable of cutting vegetables, meat and even fish. It has the ability to slice, mince, and chop food.
Regarding its blade, it can measure between 10 and 20 centimeters. It is therefore a light and easy to handle knife.
The Kotai Santoku, with its 18 centimeters blade, is light and robust, and allows it to perform all kinds of tasks in the kitchen. Like its cousin the Gyuto, it has small hollow cavities, creating air bubbles and preventing food from sticking to the blade.
The Petty is a smaller knife than the other two presented above.
The blade of these knives is generally between 10 and 15 centimeters.
It is also known as the universal knife. Halfway between a paring knife and a chef's knife, it can slice, chop and mince foods such as meat, vegetables or herbs. The only drawback is that it can only handle small pieces, due to its rather short blade length.
It is ideal for quick and precise cuts.
The Petty Bunka from Kotai has a 13.5 centimeter blade, a perfect length for precision. No need to introduce you to the small dimples on the blade. Your food will not stick to the blade.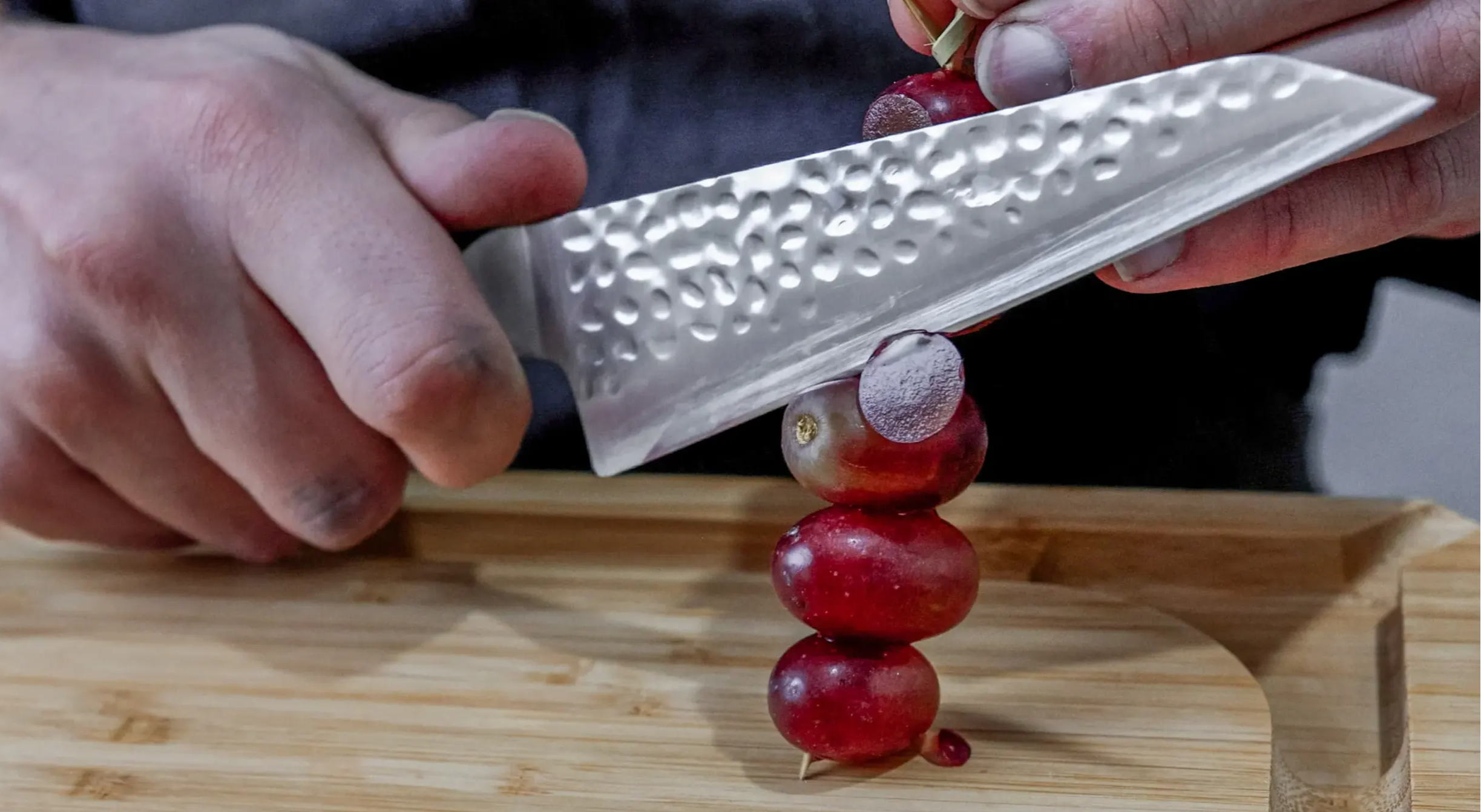 Of course, there are plenty of other Japanese knives out there, but for starters, these three knives are perfect for multi-tasking to perfection.
You have the choice, and the advice. It's up to you!
Enter your email and receive 10% off your first order.