About KOTAI
A Little Bit About Us
KOTAI was born as a bridge between Asian and Western cutlery. Light, precise, and ultra-sharp like a Japanese knife yet stainless, sturdy and durable like a German knife.

All the pros without the cons, no compromise.

KOTAI means "solid" in Japanese. Durability and performance are the defining values behind all our creations, and we uphold these values by backing all KOTAI knives with a lifetime warranty.
KOTAI's mission is to empower chefs to transform ideas into reality and express their creativity in the kitchen, by offering them inspiring and reliable tools.
Ten years ago, Jérémie, the founder of KOTAI, left his hometown of Lille to embark on a journey to Asia, where he discovered a passion for cooking. During his travels, he encountered frustrations with dull knives: inefficiency, injuries... A solution was needed.

He then adopted a magnificent katana-style knife from Kappabashi Street in Tokyo, highly favoured by professionals and renowned for their exceptional sharpness. However, he realized that this knife model required frequent maintenance to prevent oxidation, chipping or breakage.
"Traditional Japanese knives are sharp, precise, and beautiful, but they are also fragile and prone to chipping and oxidation if not maintained very specifically. Western knives are robust, durable, and resistant to oxidation, but they lack the sharp edge and agility of their Asian counterparts."
Obsessed with this dilemma, he consulted countless knife makers, designers, metallurgical engineers, chefs, and cooking enthusiasts. And three years and a hundred prototypes later, KOTAI was born: light, precise, and ultra-sharp like a Japanese knife, stainless, sturdy, and highly resistant like a German knife.
In short, these knives combine the best features of Japanese and German knives, designed to meet the needs of chefs from all walks of life."
Jérémie Plane, founder of KOTAI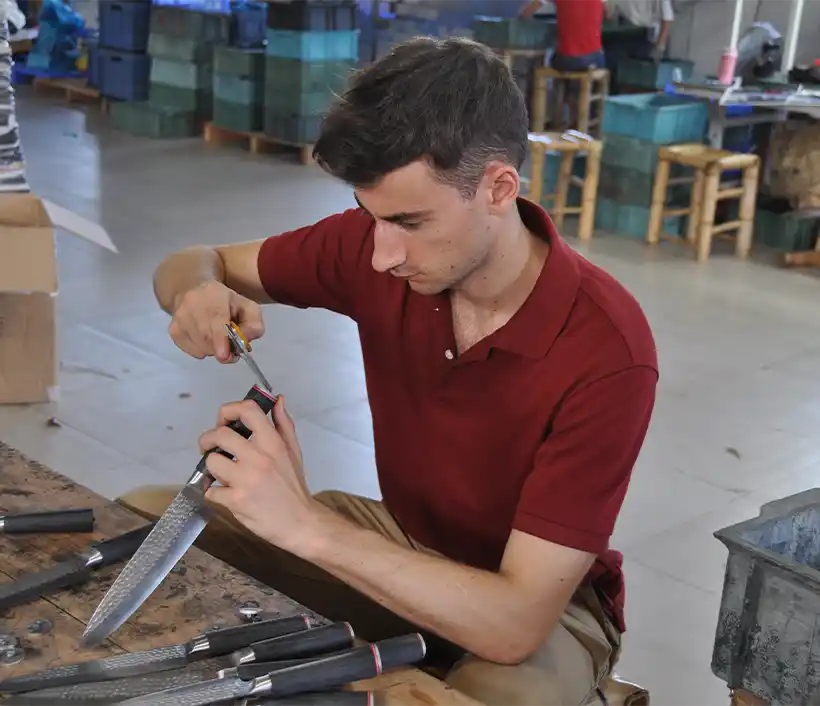 Our Knives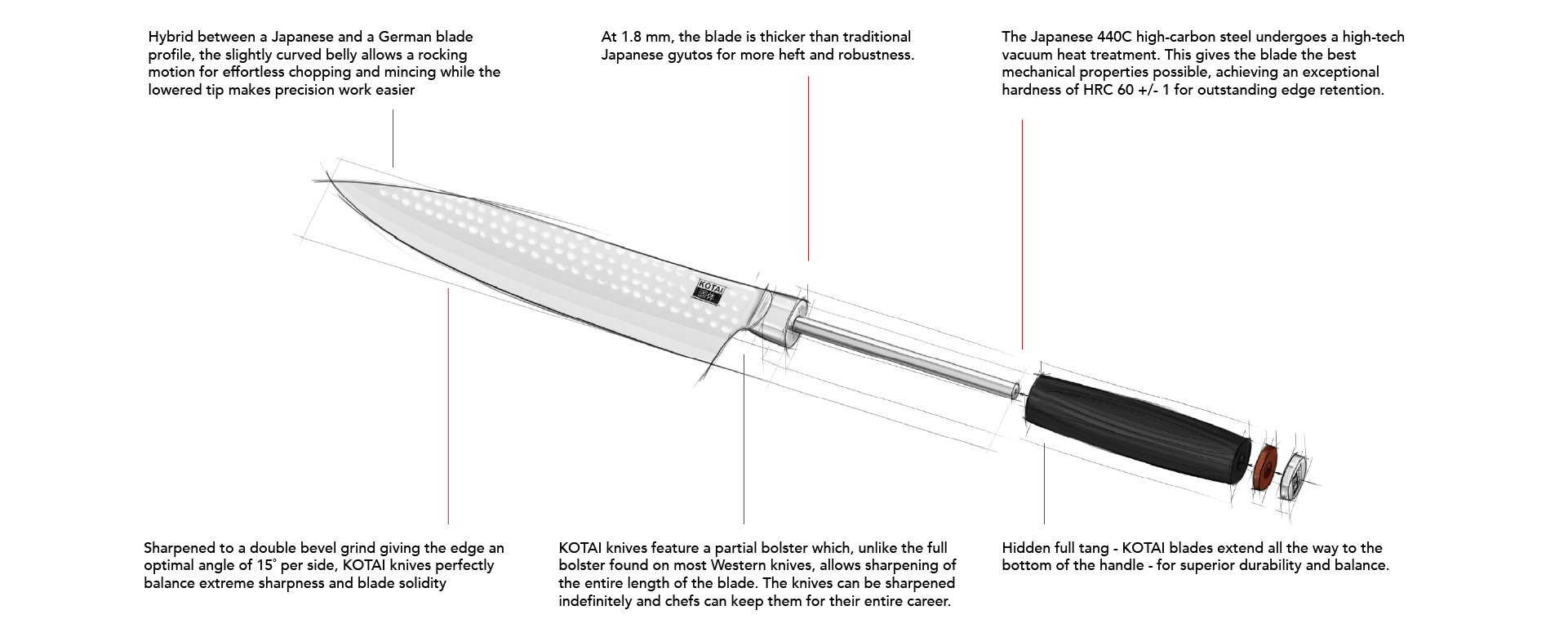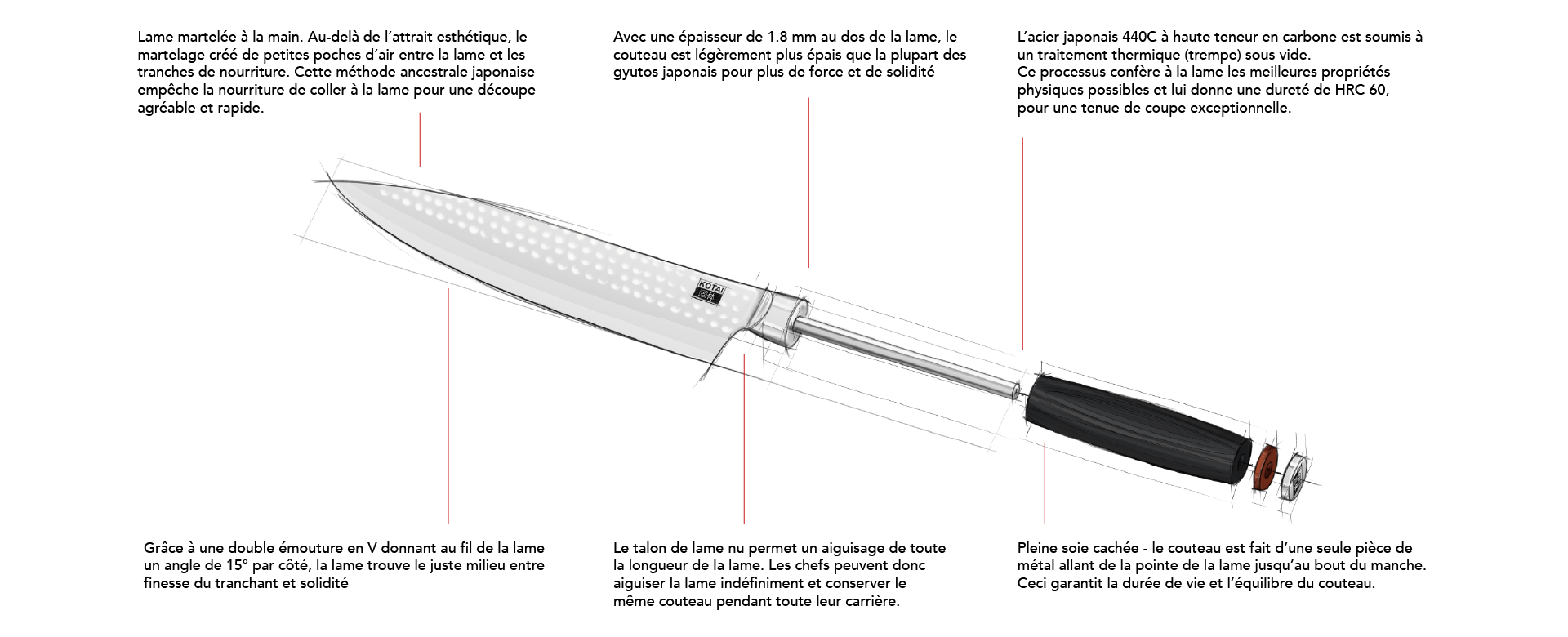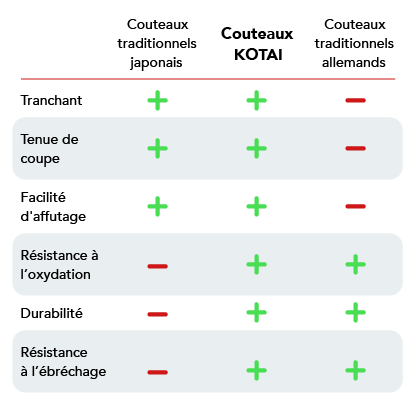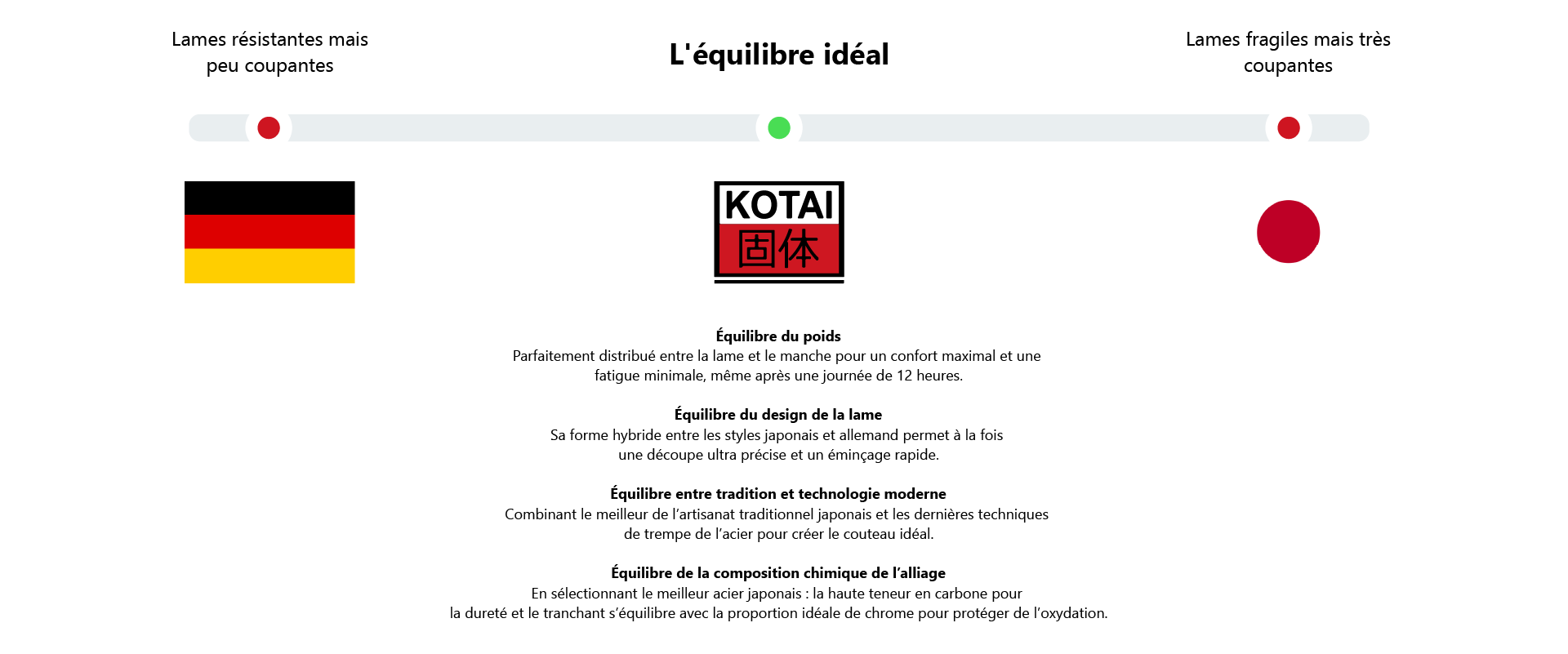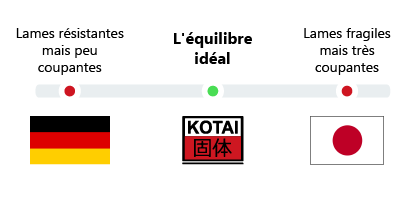 KOTAI knives are all handmade with high-end Japanese steel from Aichi. Some of our models are finished directly in Seki, Japan, the world-famous knife capital. Others are assembled by our expert knifemakers in YangJiang, China's knife-making capital for over 1500 years.
We are blessed to be able to rely on a team of knife experts whose families have been in the craft for many generations.
Our knives are made combining traditional knifemaking methods with advanced technological processes, such as vacuum heat treatment and cryogenic cooling, to optimize the mechanical properties of the steel.
Every single KOTAI knife has been through a rigorous quality control process and will not leave our factory before it is manually checked by 3 different inspectors.
That is why we stand behind our products 100% and are proud to offer a lifetime warranty if your KOTAI knife does not live up to your expectations.