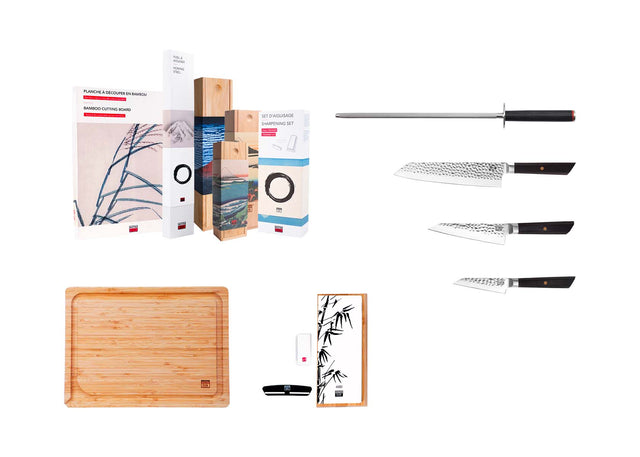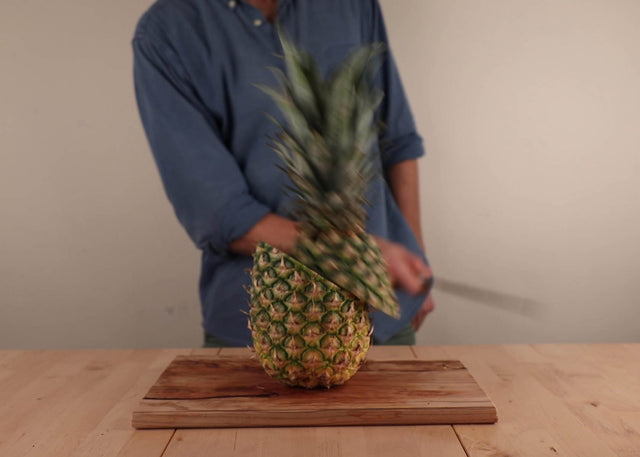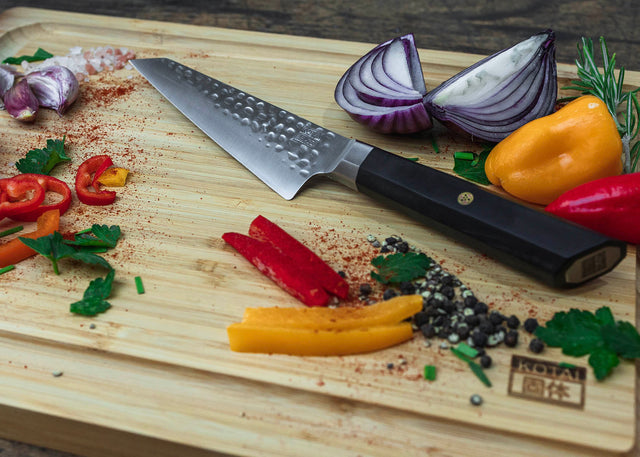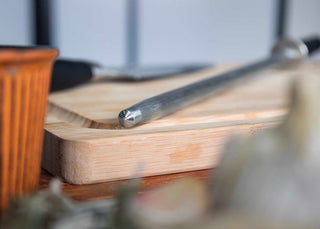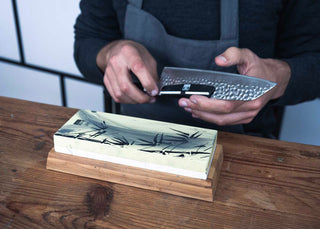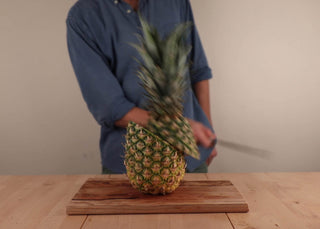 Essential Deluxe 6-Piece Knife Set - Bunka Collection
The "Tsuchime" (槌目) - hammered version features a hand-hammered blade.

Aesthetically appealing and functional, the hammered pattern creates tiny pockets of air between the blade and the food being cut.

This ancestral Japanese method reduces drag, thus preventing food from sticking to the blade.
CHEF TESTIMONIALS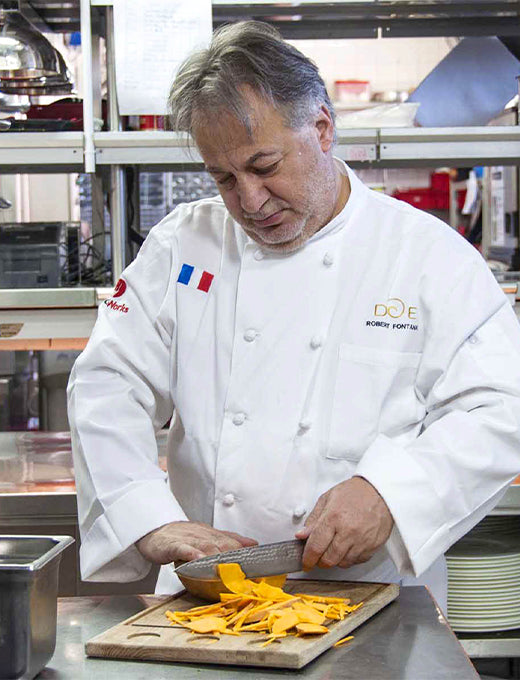 Knife experts at the service of gastronomy experts.

- ROBERT FONTANA, Executive Chef, Pacific Club Hong Kong
Powerful knife, yet very comfortable and precise.
I always have it right beside me.

- THIBAUT GAMBA, Michelin Starred Chef at La Table, (5-star hotel Clarance), Lille, France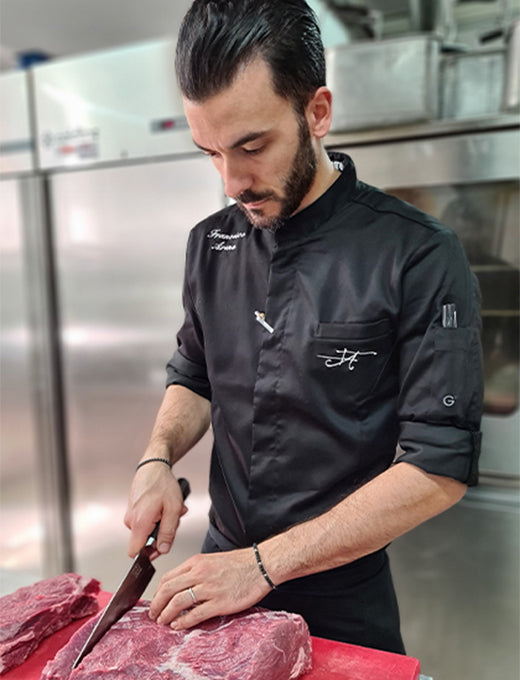 I am speechless! The knife is spectacular!

- FRANCESCO ARENA, Executive Chef, Maison B hotel (4-star hotel), Rimini, Italy
HANDMADE BY MASTER KNIFEMAKERS
High-end 440C Japanese steel is used by third-generation expert bladesmiths to handcraft flawless, durable and beautiful knives.
Each KOTAI knife requires 138 steps and over 2 months to be made before going through rigorous testing.
FREQUENTLY ASKED QUESTIONS
What is the steel used for the blade? Will it rust?
This knife is made of 440C steel from Japan. 440C is a high-carbon stainless steel, meaning that it combines the property of high-carbon steel (very hard due to the high carbon content of 0.95%+ and the vacuum heat treatment, therefore very sharp and able to keep its edge for much longer than other steels) and stainless steel (ability to resist corrosion and stains). So the blade will not rust, but you have to care for it properly by washing it with soapy water and drying it quickly after using it.
Do not put it in the dishwasher or leave it to soak in the sink.
Is it worth buying this knife or should I just get a 30€ knife from Ikea?
A "cheap" knife will end up costing you more in the long run, because it can break or turn dull. Low quality steel will not keep a sharp edge no matter how many hours you waste on sharpening, and you will end up having to buy a new knife every year or so.
There are plenty of "cheap" knives that cannot perform to decent standards and very few options for chefs who are passionate about cooking, need the right tools to assist them in their career or hobby but are not willing to overspend on a brand name. Get your KOTAI knife today for a lifetime of safe and delicious cooking.
How does the lifetime warranty work?
We believe that a good knife should be a chef's trusted partner for life.
That is why we are proud to stand behind our knives with a lifetime warranty.
If you find that your knife has any manufacturing defect, you may contact us at help@kotaikitchen.com and we will repair or replace it for free.
On top of the lifetime manufacturing warranty, you can benefit from the protection of a 90-day money-back warranty in case your KOTAI knife does not live up to your expectations.
Try a KOTAI knife risk-free and return it within 90 days if you do not like it. No questions asked.